Antidepressant Geodon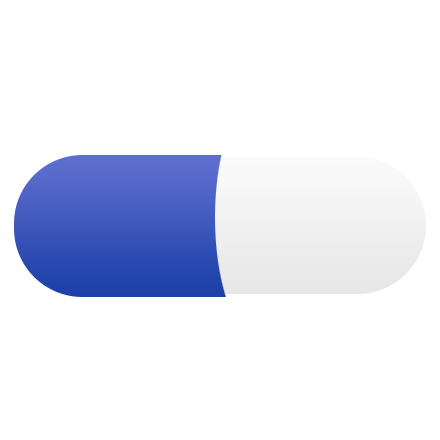 The generic name used for this medication is Ziprasidone. It is a popular antipsychotic drug that has the ability to cross the BBB (Blood Brain Barrier) which results in significant alterations of neurotransmitters in the brain. This is the main reason why it is not an over-the-counter drug. Geodon is prescribed by psychiatrists for treating psychotic disorders like bipolar disorder or schizophrenia. Children, who are at least above the age of 10 years, can be prescribed Geodon. There are several other uses that are off-label in nature. Other brand names used for Geodon are Zipwell and Zeldox. This drug was first approved in the United States of America in the year 2001 (5th of February).
Uses of Geodon
Geodon is used mainly for bipolar disorder and schizophrenia, but there are other medical uses as well. They are mentioned below:
Depression
Post-traumatic stress disorder (PTSD)
Mania
Mixed stated of bipolar disorder
Schizophrenia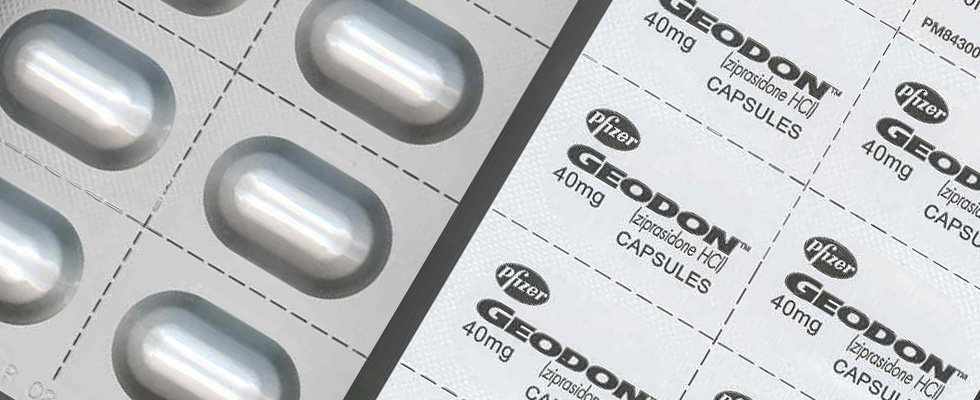 Side effects of Geodon
No antipsychotic medication can go without bringing about some adverse effects to the body. They can sometimes also be dangerous to the well-being of the patient. Therefore, the doctor and the patient should keep a keen watch after prescribing Geodon. Some of the side effects are as follows:
Major side effects:
Uncontrolled movements of the back, neck, or face
Body shows twisting movements
Limbs become stiff
Sore throat
Sneezing
Shuffling walk
Restlessness
Need to always keep moving
Muscle jerking, stiffness, or trembling
Losing balance
Cannot sit still
Fever
Nervousness or fear
Drooling
Difficulty in speaking
Cough
Voice changes
Trouble in swallowing food
Swollen, or tender glands of the neck
Tongue swelling
Fats or slow heartbeat
Runny nose
Pounding heard inside the ears
Hoarseness
Headache
Irregular, pounding, and fats pulse or heartbeat
Dizziness
Congestion
Chest pain
Body pain or aches
Blurred vision
Unable to move either of the eyes
Seizures
Painful and persistent erection
Lightheadedness, faintness, or dizziness experienced when getting up or lying down
Trouble in breathing
Facial expressions are unusual
Tongue sticking out
Minor side effects:
Heartburn
Constipation
Sour or acid stomach
Diarrhoea
Belching
Indigestion
Rash
Nausea
Weight gain
Stomach pain, upset, or discomfort
Weight loss
Stuffy nose
Swelling
Losing appetite
Joint pain
Dry mouth
Changes in vision
Contraindications
Under certain medical conditions, it is advised that this medication should not be prescribed to the patient. The doctor must take care about it or else it could be hazardous. They are:
Suicidal thoughts
Parkinson Symptoms
Liver disease (severe)
High level of blood sugar
Allergic to Ziprasidone
Fast heartbeat
Drop in blood pressure
Overweight
Geodon and Pregnancy
The FDA has assigned this medication to the category B3 and C. Therefore, the risks aren't ruled out. Ideally it shouldn't be prescribed, unless the risks are menial compared to the benefits.
Mode of Ingestion
Geodon is administered either through intramuscular injection or as capsules.
Active ingredient: Ziprasidone
Trade brand and generic names of Ziprasidone: Azona, Geodon, Geodon I.M., Zeldox, Zeldox IM, Zepradon, Zipris, Zipsydon.